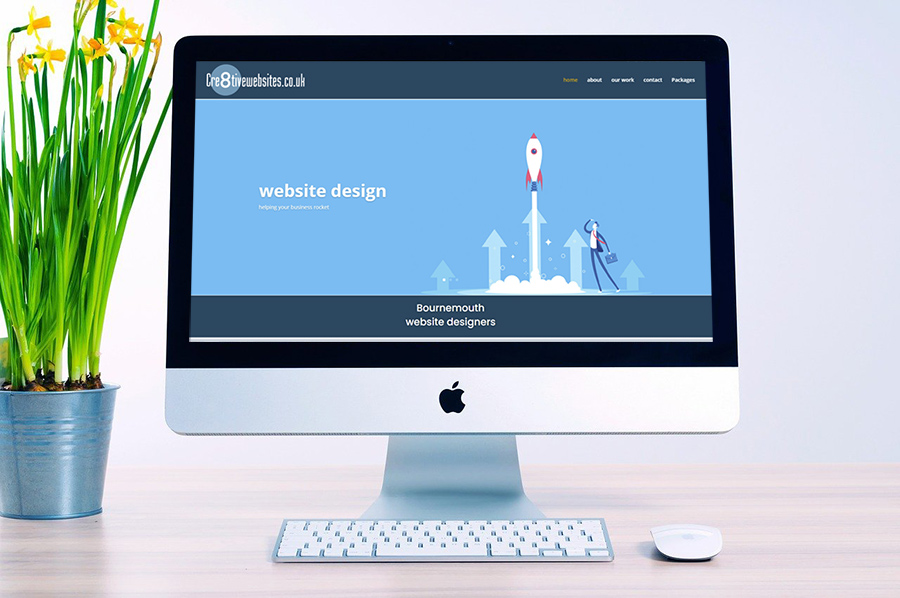 Cre8tive Websites is a website design agency based in sunny Bournemouth. We specialise in helping small businesses get online, by offering a range of affordable services. From brand new websites and domains to website re-designs. Our friendly team is here to offer advice and help you find the best solution to your businesses needs.
We believe in offering a high quality friendly service at affordable prices. We understand how hard it is for small businesses to stay relevant online, working with us will make this a thing of the past.
KISS is our philosophy, you might be thinking what is KISS. Well it's a well known acronym within the design world. Quite simply (Keep It Simple Stupid) that is why we build the majority of our website using a content management system called WordPress. 
This allows you the customer update your website whenever you like. If updating your site is not for you, don't worry our Bournemouth based web designers can take care of it for you.
We are happy to tailor our packages to meet your exact requirements. We are genuinely interested in helping you and your business stay ahead.
To find out how we can help with your business online presence, get in touch today.
1 years hosting and business
email account
FREE
with every package